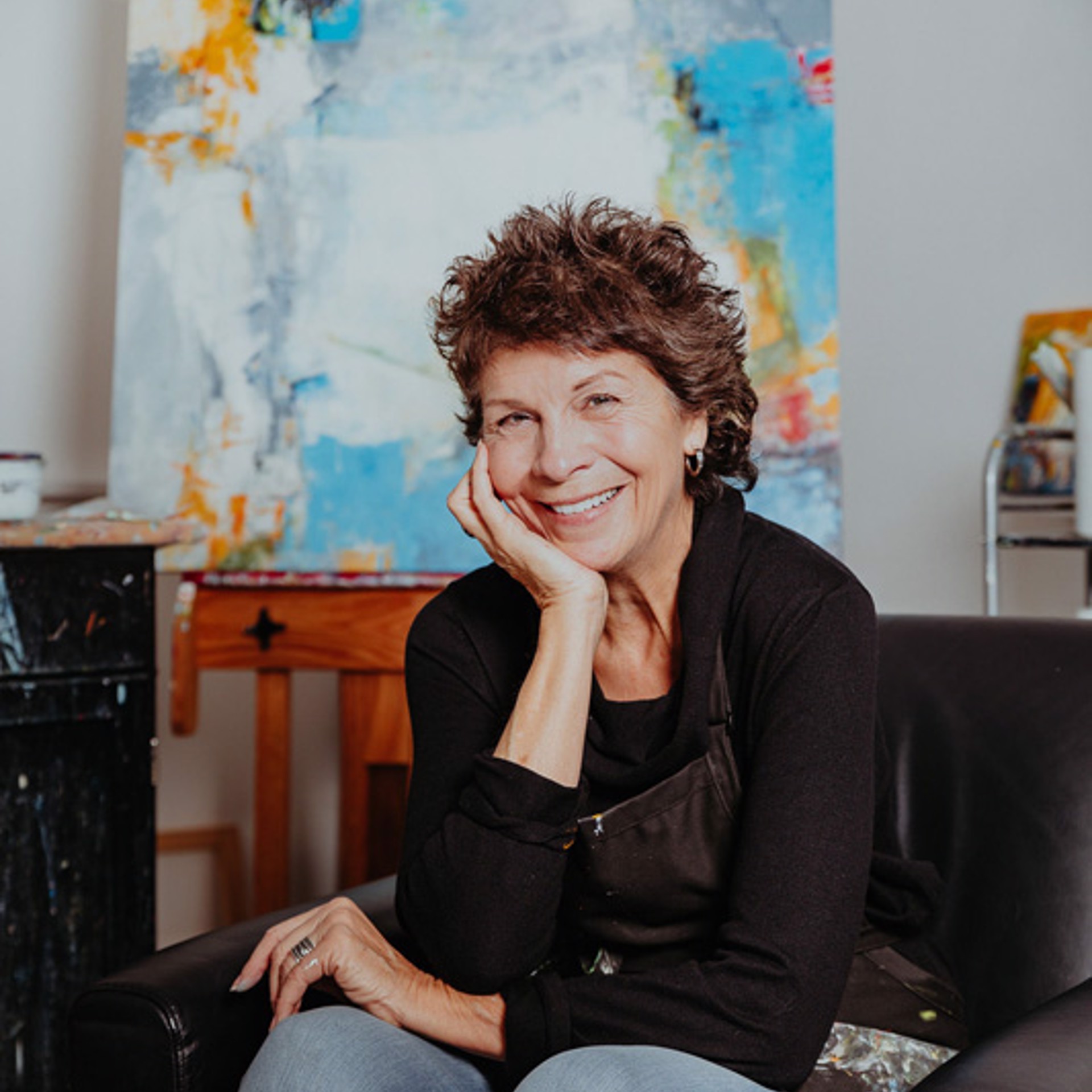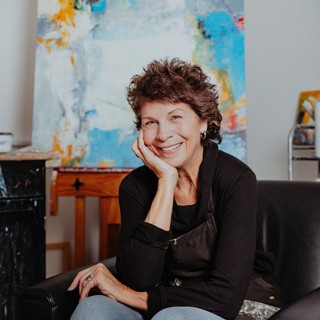 Nancy Teague grew up in the small western Nebraska town of Sidney. Her youth years were rich with art and building projects, riding horses, fishing, hiking in nearby bluffs, ice skating, piano, flute, Rotary Exchange Student to Australia, student government positions, and working in her mom's bookstore. Nancy's husband of 49 years, her two sons' families which include seven grandchildren have rounded out her life with deep gratitude and precious memories.
Teague graduated from the University of NE with a BFA in Education, then subsequently taught three years in the Lincoln Public Schools before beginning her art career that has spanned four decades.
Her early work was realistic and captured the transforming effects of natural light on old or discarded objects. In 2013 Teague made a huge shift to Abstract Expressionism, precipitated by internal spiritual dynamics bringing joy and freedom that could not but spill over onto her canvas. The shift was challenging, but exciting in new found freedom to play, risk, learn, and explore.
Teague's energetic strokes, colorful palette, spontaneity, playfulness, and contemplative ways bring depth and excitement to her work in abstract painting.
ARTIST STATEMENT
Ready to jump in a puddle? Ready to rock and roll? Ready for paradigm shifts? That would not have been me more than five years ago. I was too serious, liked order and control. Then deeper Truth surprised me on the inside, a well spring was released, and joy spilled out onto my canvas. There was no turning back. Play and fun beckoned. Risk was necessary. Adventure was waiting at my heart's doorstep. Go ahead jump in with me – play, enjoy, be surprised, and discover a deeper current.
Read More