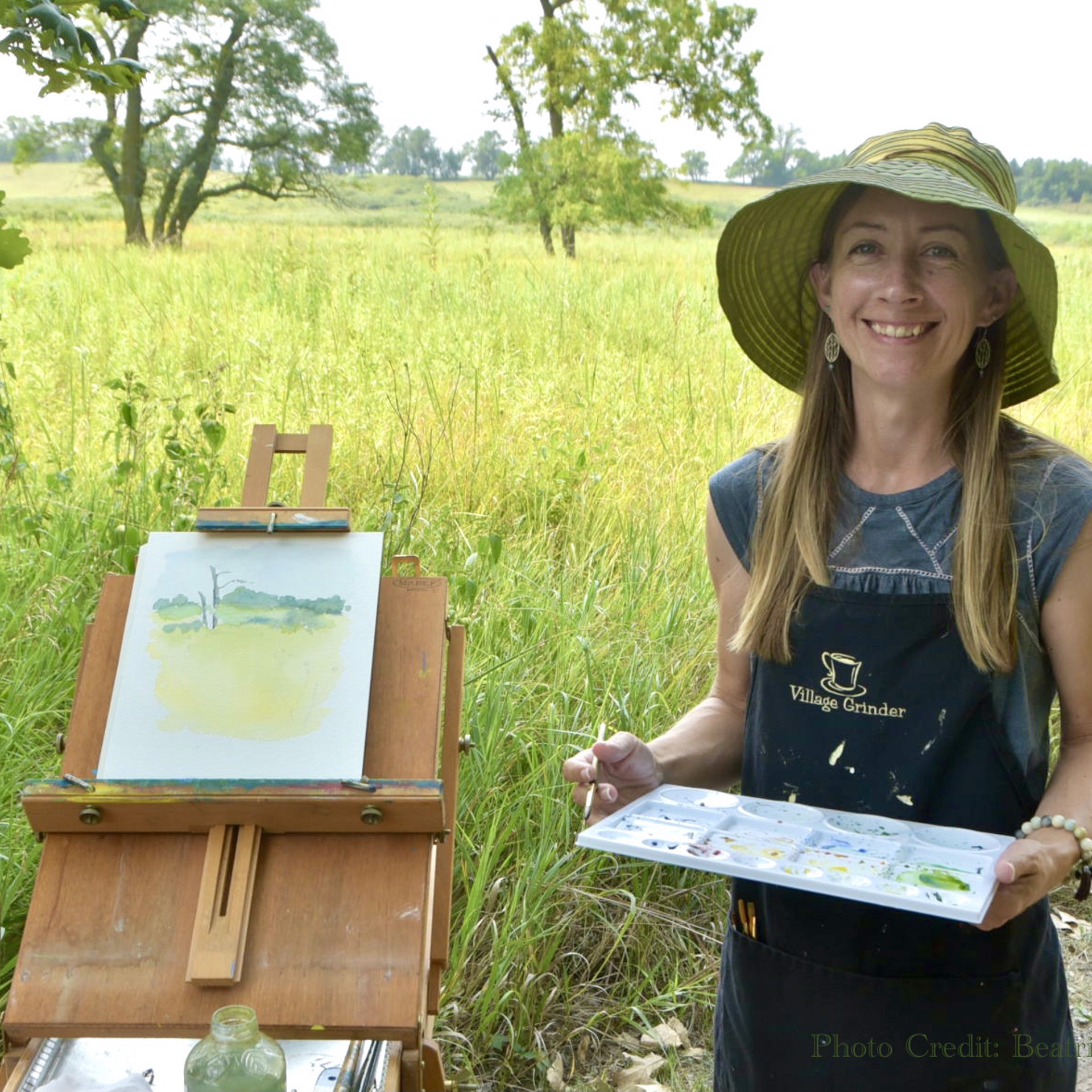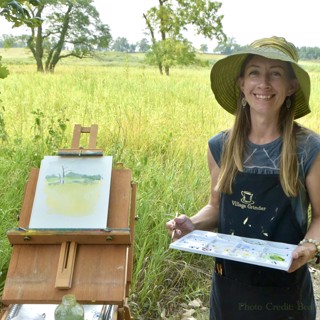 Bio
Alissa Hansen is an artist working primarily in watercolor and ink. She was born in Lincoln, Nebraska but grew up in Overland Park, Kansas. From an early age she knew that she wanted to be an artist and was encouraged by her parents to pursue this interest. Spending hours outdoors as a child, she was entertained by her imagination and the natural world. She also found herself studying the faces and forms of the people around her. This early practice of observation helped to strengthen her drawing skills. Daniel Dakotas, one of her art teachers at Shawnee Mission West High School, believed in her ability as an artist. It was because of his efforts that she was offered a full-tuition scholarship to Highland Community College in Kansas, where she received an Associate in Arts degree.
In 2004, Hansen graduated with a BASA, emphasis in drawing, from the University of Nebraska at Omaha. In 2005 she moved to Denver, soon getting married and starting a family. While her priority has been raising and homeschooling her children, creating art has been a constant in her life. In 2019, she and her family left Colorado and moved to Wahoo, Nebraska to be near her parents, due to her mother's dementia diagnosis. Since moving to Nebraska, she has sought to redefine what home is, using her art as a means to explore that idea. In 2021 she was an artist-in-residence at the Homestead National Historical Park in Beatrice, Nebraska. Her work can be seen in a variety of local galleries.
Artist Statement
After moving to Nebraska in 2019, I found myself missing Colorado. I also missed my mom and who she was before dementia took her from me. To ease this longing, I purposed to connect with my community and put down some new roots. At that time, I clearly remember coming across a passage by Christie Purifoy, which spoke to my situation. In her book, Placemaker, she writes, "What is placemaking? It is deliberately sending your roots deep into a place, like a tree. It means allowing yourself to be nourished by a place even as you shape it for the better...whether we intend to stay or know we'll be moving in six months". That was it! Allowing Nebraska to nourish me was making all the difference. My sketchbook soon filled with portraits of the people around me, mostly unaware they were being drawn. I began making connections. A year later, the pandemic hit and my interactions with friends and family became fewer and farther between. I often walked around my town, observing the historic buildings, wondering what stories they held, and I started seeing them as portraits of people, in their own way. So began my series of architectural drawings and watercolors and a deeper relationship to Nebraska.
My artwork often begins on foot. I love walking - the slow, meandering, observant kind of walking which allows me to stay curious about my surroundings. I'll pause and find myself studying details such as a dusty stairwell, a hand-painted sign, or the elegant arch of a tree trunk. Whether it is an abandoned building or a Nebraska cornfield, places will tell you their stories if you are patient enough and willing to listen. I'm thankful for the legs that keep me walking and the eyes that give me sight. "Humans were made to walk," I often say. If the day comes when I can no longer walk, I hope to look back with gratitude on my pedestrian days.
On my walks, I might have a camera in hand or just my sketchbook. I often work from photos back in my studio because of the quiet and convenience, though other times I paint plein air if the mood strikes. I usually begin with a pencil sketch to test out the composition before committing to ink and watercolor (neither watercolor or ink are forgiving mediums). I love lines and a pen in my hand is a joy. Though some of my work is meticulously detailed, I often prefer to stay loose and avoid replicating perfectly straight lines and true colors. I seek to capture feelings and emotions rather than exact realism. Someone once commented that my paintings evoke "the memory of a place" and that fitting description warmed my heart.
Read More